Details for the 2023/24 membership year will be updated imminently, we will be asking farmers and landowners to complete the registration form similar to last year; this will generate your membership for 2023/24.
To participate in the Poole Harbour Nutrient Management Scheme, farmers need to become members of the Poole Harbour Agriculture Group (PHAG). It is an annual membership. The scheme works by pooling farmer members' nitrate leaching data and reporting an anonymised, aggregated total to the Environment Agency for the area covered.
All farmers need to have registered with the EA to start the NLT (Nitrate Leaching Tool) request process. If you have already done this for the 2022/23 year, then you do not need to register again. For new applicants, please email poolefarmreturn@environment-agency.gov.uk and include your name, farm name and address, SBI, CPH and telephone number.
The EA will email you a link to an interactive mapping website, where you can check that your holding number includes all the field parcels that you manage. Once this is correct, the EA will pre-populate your bespoke NLT and email it to you, please allow a few days for it to be processed and returned. This is then ready for you to input your farm data.
Members must return their completed NLT to PHAG (details on how and when to do this will be provided when the 2023/24 membership window opens).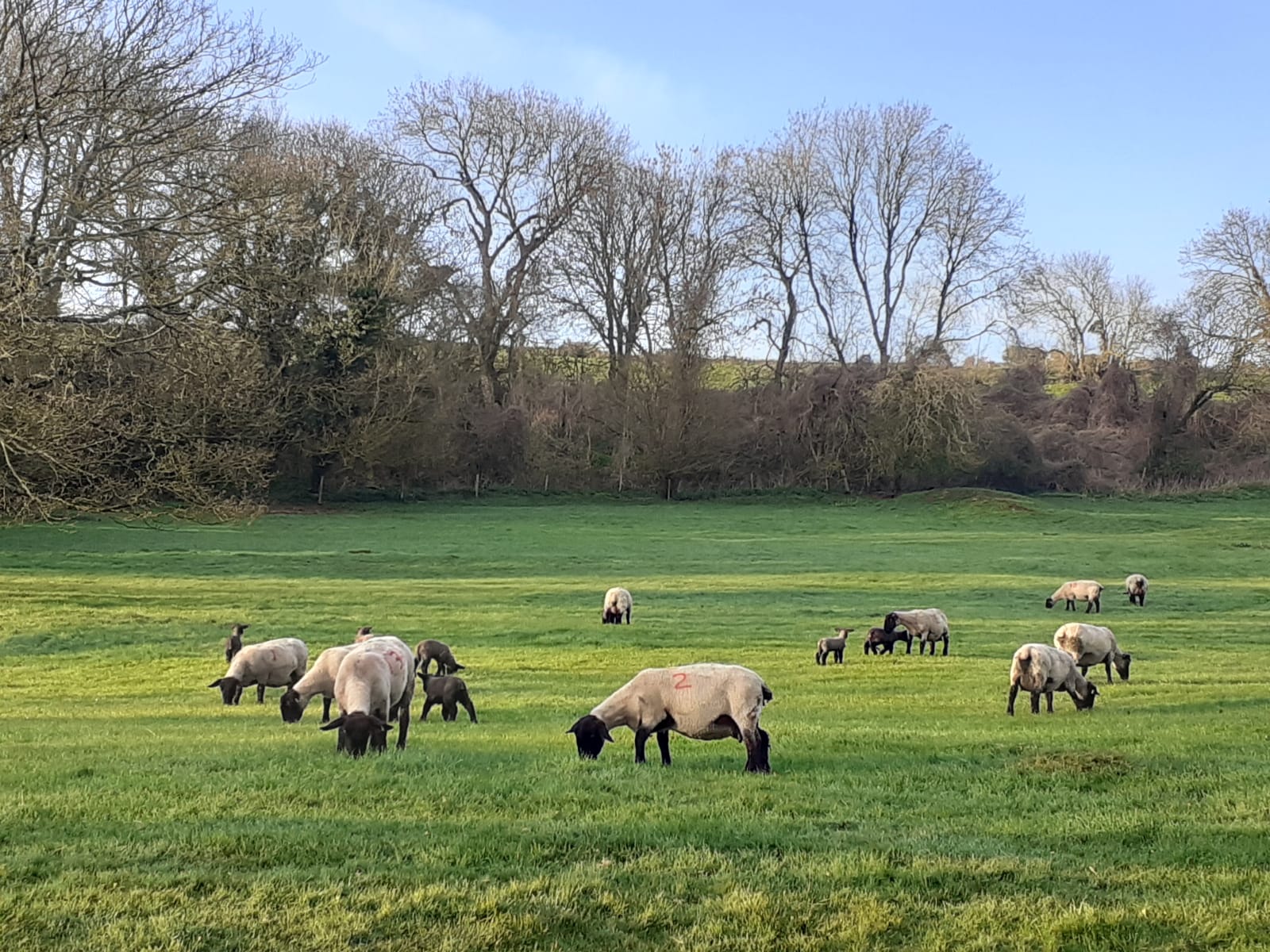 Farmer Membership- what's involved?
Farmer members are provided with approved tools (the Agricultural Compliance Tool and Nitrate Leaching Tool) and work towards reducing their nitrate losses collectively over a number of years, in accordance to the Environment Agency's glidepath. If members reduce their nitrate losses below the year's glidepath target, they can sell these 'allowances' to other farmer members in the catchment who have not been able to reach the target. This in-sector balancing will be managed by Poole Harbour Agriculture Group. Together, farmer members will be required to bring down nitrate inputs from agriculture in the catchment to avoid the introduction of further regulation.
As a member of PHAG and participant in PHNMS, you will be required to complete the Environment Agency's Agricultural Compliance Tool and Nitrate Leaching Tool for your land parcels within the Poole Harbour Catchment, and return both completed tools to PHAG for verification. Under the rules of the Approved Scheme (PHNMS), PHAG members work to aggregated sliding 'glidepath' targets for nitrate losses (meaning all members' data is pooled and reported anonymously to the EA by PHAG- your individual farm data is never passed to the EA by us), rather than the individual farm level target of 18.1kg/N/ha/yr set for individual farm businesses outside the scheme (non-members), who report directly to the EA.
Any individual or business can apply for Farmer Membership if they:
have above 1 ha agricultural land at their disposal,
are registered on the Rural Land Registry
are listed as an agricultural holding,
are wholly or partly within the Poole Harbour Catchment area
Registration for 2022/23 farmer membership has now CLOSED
Farmers joining in 2023/24 will complete the NLT for the farming year Spring 2023- Spring 2024 based on actual data, and provide predictions for the Spring 2024-Spring 2025 year based on current plans.
Full details on eligibility, membership and trading will follow.
Eligibility and Membership Guidance
The full details of membership and eligibility for the scheme can be explored in the document below.